The Federation of Indian Export Organizations (FIEO) represents the Indian entrepreneur spirit of enterprise in the global market.
This apex body of Indian export promotion organizations was set up jointly by the Ministry of Commerce, Government of India, and private trade and industry in the year 1965. FIEO is a partner of the Government of India in promoting India's exports.
In 2019, FIEO held 2 unforgettable conferences in New Delhi to bring people, processes, and technology together to create efficiencies in global supply chain logistics. That is how LOGIX INDIA was created.
Increasingly complex Omnichannel business models are resulting in complicated global supply chains. Maximizing efficiencies for time and cost in moving freight around the world is mission-critical.
The New Age models, along with increasing levels of global sourcing, have created staggering opportunities for importers and exporters around the world.
FARMAD founders and board members were invited twice to the Logix India events during February and December 2019, to exchange and share their ideas and proposals for improving Iran-India shipping and logistics cooperation, as well as presenting their group of company's potentials while giving a speech on the opportunities which exist in Afghanistan-India trade lane via Chabahar port.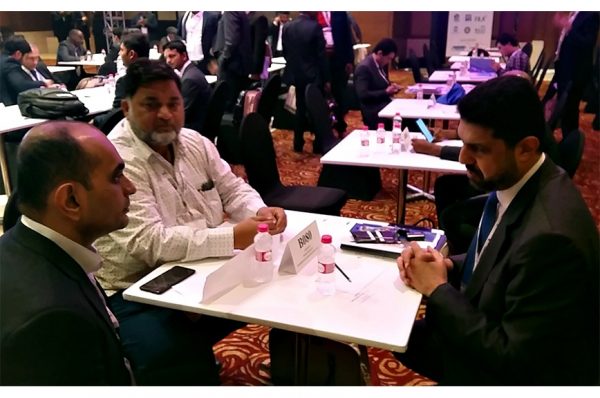 The concept of our innovative service, CIDACS – a container service connecting India and UAE to the Afghanistan market through the oceanic port of Chabahar – was the outcome of the above participation.